While a broad range of products and product components can be successfully remanufactured, we at Alotech specialize in remanufacturing powertrain components for heavy commercial vehicles including construction equipment, large cargo trucks, trains, and more.
Alotech Delivers Powertrain Remanufacturing for Commercial and Industrial OEM Clients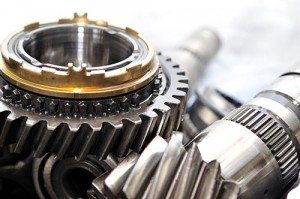 Remanufacturing involves complete disassembly of product cores followed by cleaning, component replacement or refurbishing, machining, and reassembly resulting in like-new quality products. This process is distinct from refurbishing or restoration operations which generally will simply return such product cores to basic operational condition. Alotech's remanufactured products look and function as new OEM components, and include a favorable warranty. We specialize in providing these expert services for commercial and industrial clients looking to outsource their powertrain remanufacturing operations.
Rely on Alotech's Expertise for Improved Profit Margins with Our Powertrain Remanufacturing Services
The term "powertrain" refers to all of the components in a vehicle which generate power and transfer that power to create forward motion. Such components include:
Engines
Transmissions
Clutches
Torque Converters
Fuel Delivery Systems
Drive shafts
Differentials
Final Drives
Drive Wheels
Drive Tracks
Propellers
And More
An excellent example of our success in large commercial and industrial vehicle powertrain remanufacturing is our contract with Eaton Manufacturing in Charlotte, NC, the largest manufacturer of heavy commercial vehicle drivetrain components in North America. In 2005, Eaton outsourced their clutch remanufacturing to Alotech, enabling them to focus all of their resources in original production. Our expertise at Alotech has allowed us to deliver a higher yield from cores, improved quality, fewer defects, and ultimately increased profit margins. Our remanufactured Eaton clutches are returned to like-new condition and offered by Eaton for sale with an attractive warranty.
At Alotech, our powertrain remanufacturing services are the perfect choice for any manufacturer seeking to outsource their remanufacturing efforts.
Contact us today to learn more about how we can improve your manufacturing operation.