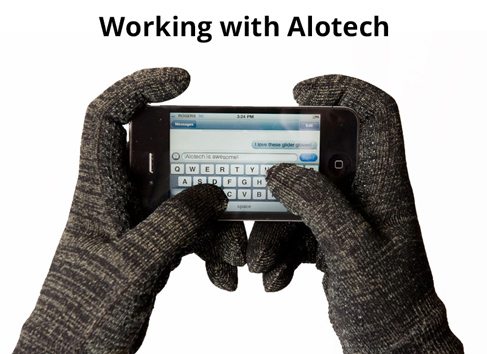 Determining opportunities for collaboration between Alotech as a contract manufacturer and you as a product inventor or marketeer is more than a yes or no response to a series of questions. What determines the right fit for contract manufacturing?
If you have already developed a provisional patent and need coaching to bring the product to market, Alotech is poised to mentor your company through the process. Alotech will support the development of sales and marketing, offset the cost of manufacturing, and ensure the maintenance of adequate inventory. Our goal as "masters of manufacturing" is to nurture your success from the beginning to the end of the process and give you all the tools you need for success.
Coaching
A company that is truly seeking to remain a permanent fixture in the marketplace is more likely to be receptive to the sound business practices of Alotech. We have been there, learning lessons from our own business and coaching many inventors and product marketeers along the way. We have learned to be selective in the client-entrepreneurs chosen with a goal to foster long-term relationships to benefit all parties involved. Reach out if you need advice or to better understand processes, marketing, licensing or any other aspect of your business.
Collaboration
The merits of the invention merely initiate the process. The mindset of the inventor and collaborators is also an important consideration. Your desire to grow and be open to being coached by an established investor is paramount, and Alotech's client-focused approach fosters an enduring collaborative relationship. We also offer access to trusted partners to help you with patents, licensing, distribution, marketing, mentoring, and more.
Marketing and Sales Support
Alotech can connect you with market research and other marketing resources to make sure you are moving towards a viable product launch. Our partners can help you understand the market need and market size, get insights from prospective customers through surveys and focus groups, help you market your product, or even design a logo, website, sales slicks and other collateral to sell your product. If you have a sound product with sales volume or strong potential for contracts, but have run out of money to maintain inventory and time to focus on sales and marketing, Alotech is the right choice! The promotion of your product is crucial to your invention's longevity.
Geography
Alotech is based in Goldston, North Carolina; therefore, the inventor must determine if the somewhat isolated location is acceptable. The choice for a secluded location is not an arbitrary one; our overhead costs are lower, and it offers ease of access to NSEW corridors for easy distribution. We are dedicated to bringing manufacturing jobs to the area, and we have great neighbors and friends here in small town USA.
Made in America
We are staunch advocates for investing in creating higher quality products Made in America, which can lead to higher expenses. There are major benefits to buying higher and selling higher. Quality control is easier to maintain, intellectual property is protected, and currency exchange is unnecessary when you choose products "Made in America". You also can offer a very consistently quality product to the marketplace.
Alotech's philosophy
A company that invests in people, the philosophy of Alotech, paired with keen insight and a masterful manufacturing and engineering mindset distinguishes us from other contract manufacturing companies. If you are a US inventor, entrepreneur or product marketeer, Alotech is the only contract manufacturer that provides a full bundle of unique capabilities to take a product to market from business model development, prototyping, design and engineering to product development, manufacturing, fulfillment and logistics. We want to partner with you to provide creative investments into inventory and product development to help you achieve efficient independence and scalability rapidly. The goal is to create a mutual beneficial relationship where our manufacturing masters and your new invention fit together like a leather glove.