Alternative Funding and the Benefits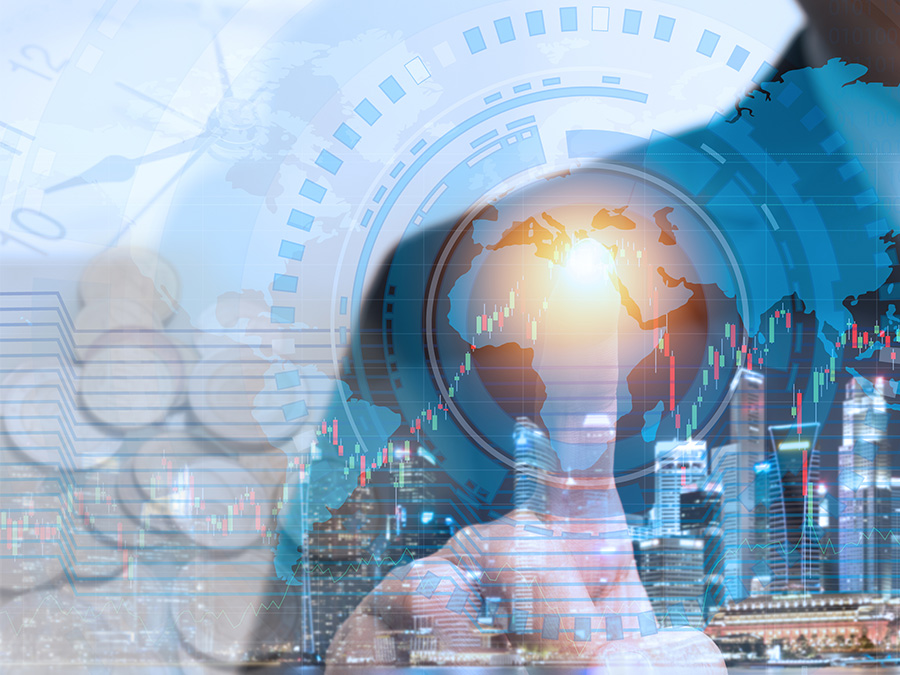 Is traditional funding limiting your ability to raise the necessary cash to bring your idea to life? Let's explore some alternative funding options.
The most top-of-mind resource might be traditional banking, and if your finances are good enough for you to borrow money, this might be the right avenue for you. However, it can prove frustrating to find a bank that will tell you yes.
Many inventors rely on charity to fund their projects. Government entities like the National Science Foundation, National Institute of Health and the Department of Defense provide funds with no expectations of repayment– the money is a gift given in the hopes that the ideas produced will create value for the organization. It's a good deal for inventors, but the competition is fierce, and the applicant pool is highly saturated. Private corporations that still fund research and inventions are slowly dwindling, so there's an increased reliance on government grants.
Most government funding goes towards traditional projects. This means teams that are working cross-disciplinary are often not considered even if their idea solves an important problem. Inventors could spend years waiting for the government to take notice of their project– if the government ever takes notice.
This is where alternative funding options come into play for inventors.
Crowdfunding
You've seen websites like Kickstarter or IndieGoGo advertising across the Internet their crowdfunding abilities– your typical crowdfunding platforms have become very popular. It can seem too good to be true; ask your friends, your family and complete strangers to fund your project. But it works. Pebble Time is one of the most successful Kickstarter campaigns ever. They raised $20,338,986 and achieved 4,067% over their goal in the shortest amount of time ever. Crowdfunding also serves as a viable means to test, which can mean more data to build your concept for a niche market. It answers several questions, most importantly of which is, "Will someone buy my product?". Ideals that have appeal get funded, while ideas that aren't quite what the market needs die quietly.
Even though a lot of good can come out of crowdfunding, there are some drawbacks as well. It's a lot of work to keep up with your crowdfunding platform. You need at least three months of prep just to launch crowdfunding the right way. You need to pull together your messaging strategy and what you're going to offer your backer, and you need to be able to fund producing the initial run of products for your backers.
You also don't get to keep all the money. Different sites have different structures, but as you are doing your budget, you should be prepared to pay out 8-12% of all funds you raise. It's also interesting that 60% of all crowdfunding attempts don't even make it; $5,000 is the average successful raise; and only half of that make 10% over their goal.
Invention Platforms or Inventor Services
It can be hard to make the right connections to further fundraise– that's where invention platforms come in. Edison Nation, Quirky, World Patent Marketing, and many more platforms exist to connect inventors with licensing partners in their product space. By working with an invention platform, you can make the right connections at the right time.
The whole purpose of invention services is to introduce inventors to the right licensing partners. There can be downsides to the licensing model, so be aware of the restrictions that might be imposed and make sure you are very comfortable with the partners you choose.
Angel Investors
Unlike the name suggests, finding an angel investor doesn't take a miracle anymore. You may also know them as business angels, informal investors, angel funders, private investors or seed investors. An angel investor is an affluent individual who provides the funding for an inventor wanting to start a business and begin the manufacturing process. An angel investor can most often be found organized within an angel group– a network of individuals who research into different investment opportunities and pool their capital. Platforms like Funding Post make it possible for inventors to connect with angel investors. Funding Post also hosts events, though the dates and locations are very limited.
Remember, however, many angels have little training in evaluating business ideas. They themselves may be successful, but they may not be able to translate success for your business and product.
Angel investors often look for businesses who don't need a whole lot of money; if you need more funding, your best bet is to look for venture capitalists or an angel group. They tend to start with smaller investments and look at returns before investing larger sums.
When using an angel investor, you need to make sure you have a good understanding of supply chain management. Since angel investors aren't necessarily knowledgable about business, they often give an inventor the money and ask for around 20 percent– maybe more, maybe less– and it's up to the inventor to find the right manufacturing partners.
Creative Investments by Alotech
When you commit to a contract manufacturing service company, it's a big deal. There are a lot of questions that need to be answered and, if you choose the wrong partner, you can often leave them unanswered to the detriment of your budget and quality. If you have multiple steps in your manufacturing supply chain, you'll need to decide how many vendors to bring in and at what price point. You might be able to find a full-service contract manufacturer who can handle everything from start to finish. Unfortunately, all your eggs will need to be in one basket. If your vendor runs into operational issues, it could hold your entire supply chain up and when you don't do this every day, it can be hard to find a replacement.
Alotech is a full-service contract manufacturer who also offers a separate form of alternative funding. Our clients usually come to us when they've already been manufacturing their products themselves, overseas or with another contract manufacturer. Oftentimes, they are starting to look for other options because their needs aren't being met with their current contract, leaving their funds tied up in previously made inventory and little left for selling and marketing the product.
Alotech uses a creative investment strategy to buy your current inventory, store it for you while you begin the marketing process, and then sell your inventory back to you as needed. We work to decrease manufacturing costs for larger profit margins as part of the buy-back.
When you choose to work with Alotech, you choose a partner that works with you to provide creative alternative investments into inventory and product development to help you achieve efficient independence and scalability rapidly. We help you work supply chain management to leverage the vendors you need to save money on manufacturing your product. We streamline the buying process, leverage buying power to allow inventors to focus on the marketing side.
Alternative funding gives you more options to produce your invention. Rather than fighting against many different good ideas and trying to make your invention shine or being ignored for more traditional methods of research and inventions, alternative funding gives others a chance.
If you think your invention could benefit from partnering with Alotech and searching for alternative funding, call (919) 636-3748 or fill out our contact us form here.